India's Active Caseload slumps to 2.50 lakh
The trend of more daily recoveries than the daily cases has led to a continuous contraction of active cases. India's Active Caseload dropped down to 2.50 lakh which presently stands at 2,50,183 today.
India's active caseload comprises merely 2.43% of the total cases, now under 2.5%.
While 19,079 persons in India were found to be COVID positive, 22,926 new recoveries were registered during the same period. This has led to a net decline of 4,071 cases from the total Active Caseload in the last 24 hours.
Five States viz. Kerala, Maharashtra, Uttar Pradesh, West Bengal and Chhattisgarh contribute 62% of total active cases.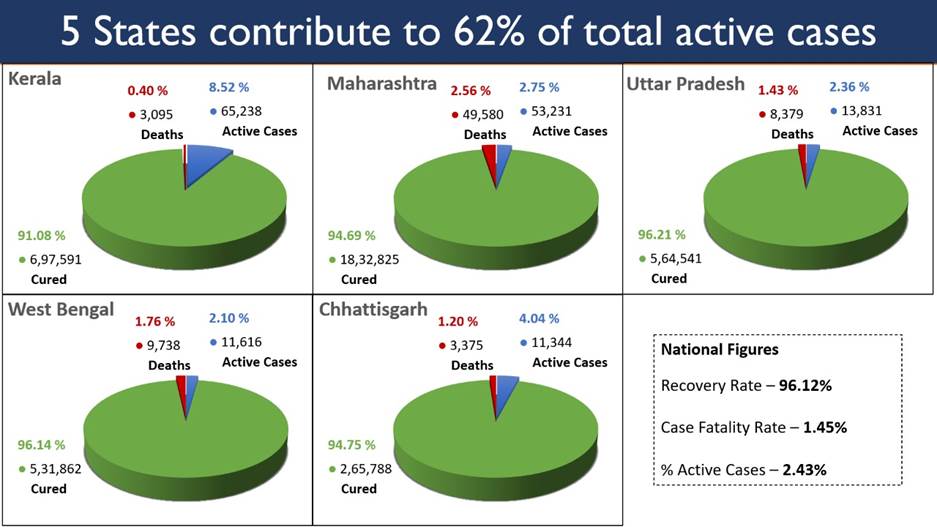 India has recorded one of the lowest new cases per million population in the last 7 days (101). Brazil, Russia, France, Italy, USA and UK have much higher cases per million population reported in the last 7 days.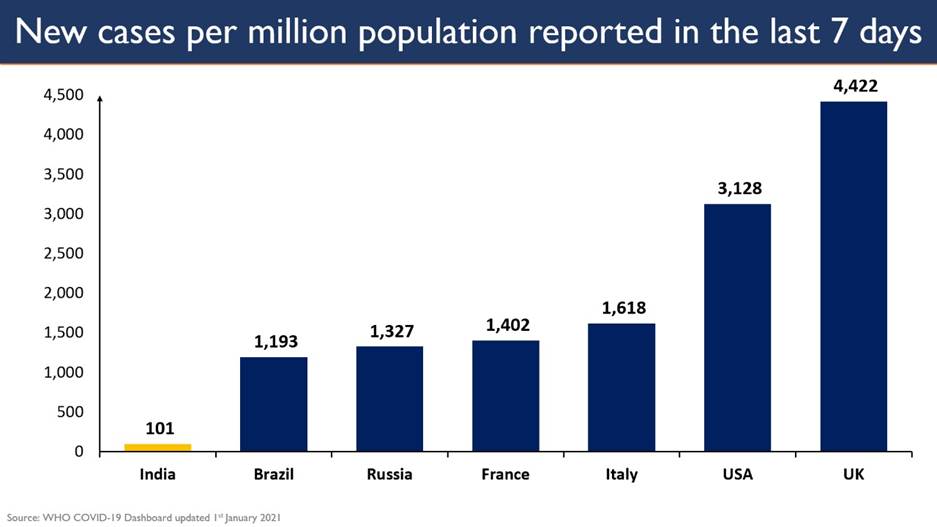 India's cumulative recoveries are inching closer to 1 crore. The cumulative recovered cases have surpassed 99 lakh (99,06,387).
The Recovery Rate has improved to 96.12% today. The gap between Recovered cases and Active cases is steadily increasing and presently stands at 96,56,204.
78.64% of the new recovered cases are contributed by ten States/UTs.
Kerala leads with 5,111 persons recovering from COVID while Maharashtra recorded 4,279 recoveries. West Bengal registered another 1,496 daily recoveries.